Search for Mom & ... Podcast as Momandpodcast (no spaces) on your favorite podcast provider.

~ or ~

Simply click on one of the podcast icons below to go directly to our page!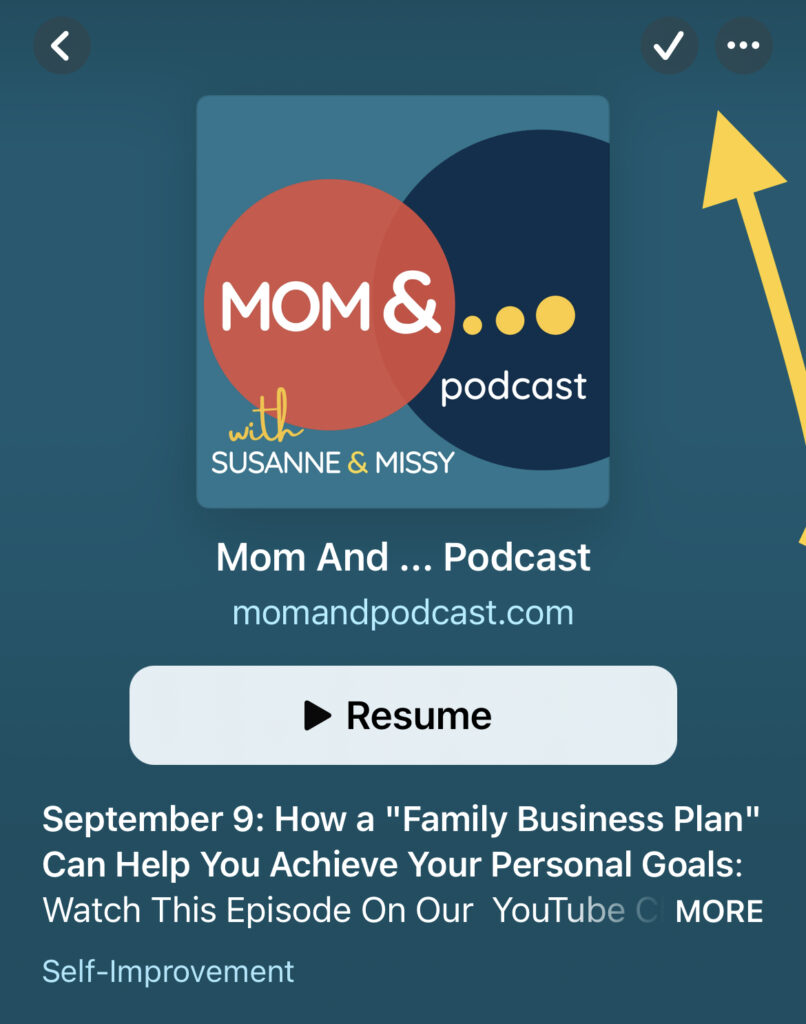 The "subscribe" process varies by podcast provider, but most have icons in the top right corner that let you select "subscribe", "follow" and control whether or not your phone automatically downloads new episodes.
We have a wide variety of episode topics. Scroll through to check them all out!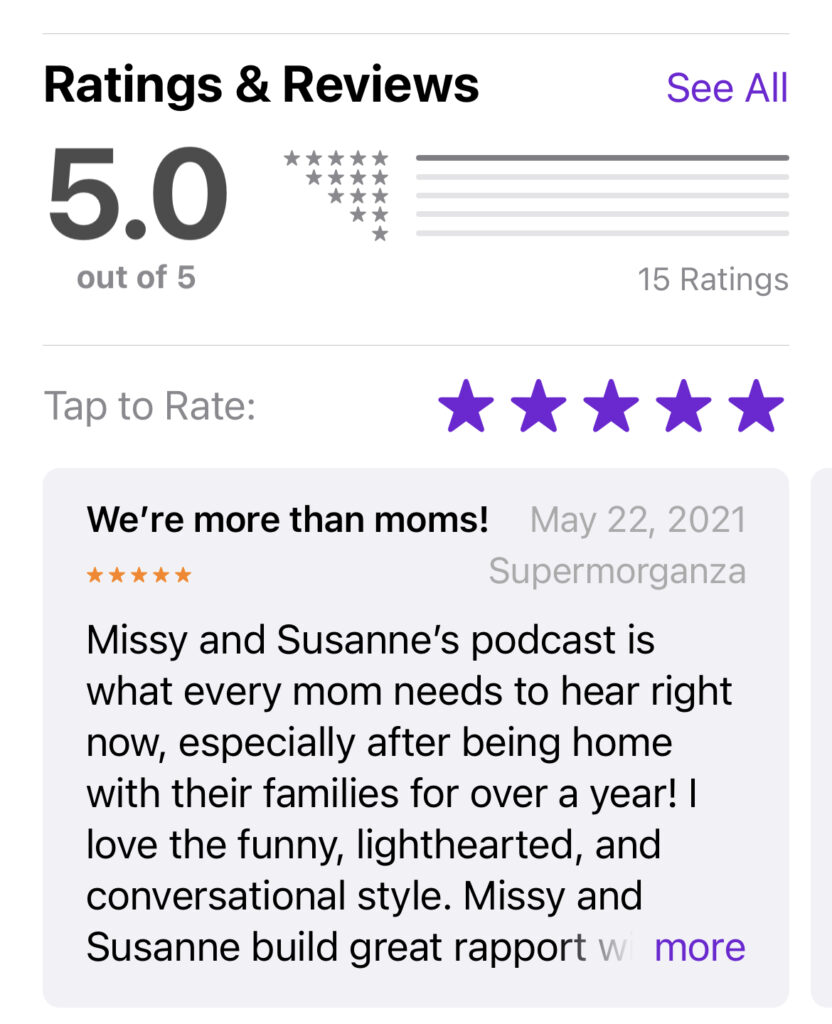 If you enjoy the show, we would LOVE it if you could leave us a review.
Even just clicking "5 Stars" goes a long way in helping podcast providers decide to share our podcast with other listeners.
Something you want to hear more or less of? Be sure to shoot us an email at info@momandpodcast.com.
– Share the podcast with a friend