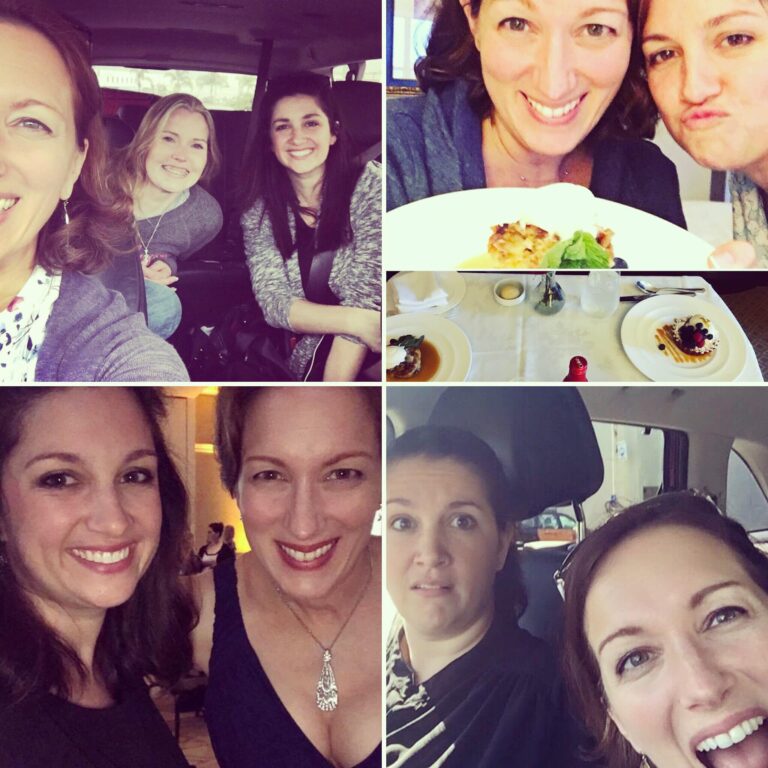 Welcome to the Mom & dot dot dot podcast Tipsy Ellipses edition – Once a month, we do a Facebook Live taping of the podcast – It's a much different format than our usual "numbered" episodes – It's a little more informal than usual, one, (or both of us) is usually tipsy, and instead of interviewing career and life coaches about how we moms can make the most of our Mom & dot dot dot ellipses, we interview moms who are already making the most of their ellipses. 
This month there are a few more differences. We usually have our Facebook Live on the 1st of the month, but we're doing it on the 2nd because that's when our wonderful guest wasn't stuck at a Ruths Chris steakhouse during an unexpected flight delay. Also, tonight, Missy is missing – not actually *missing*, but on vacation somewhere out of internet range, but she's here in spirit and really wishes she could be here to chat with our guest. 
Speaking of our guest, Mary Katherine Backstrom is a dear friend, an award-winning author and influencer, best known for her viral videos and candid writing on family, faith, and mental illness. She has been featured on Today Show, CNN, and New York Times—but her friends and family are most impressed with her one-time appearance on Ellen. MK resides in Alabama with her husband, children, two dogs, and a cat. When she isn't writing, MK is active in her church, her community, and her favorite Mexican restaurant.
Her new book, Holy Hot Mess releases Tuesday August 3rd, which is also the date she kicks off her book tour. Check and see if she's coming to your city here.
Find more posts and links to all of MK's social media accounts at HolyHotMess.com